About Us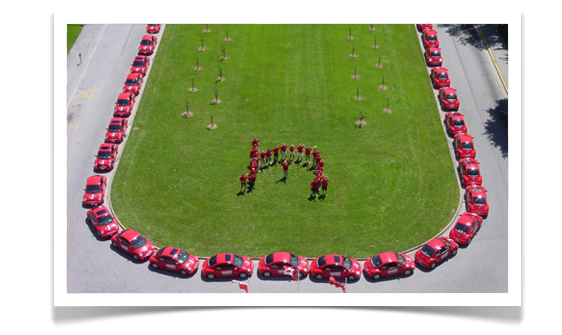 Nerds On Site Team! Brock University, St. Catharines, ON, circa 2004
Our History
Nerds On Site, version 1.0
Established in 1995, in London, Ontario, Canada by a pair of self-proclaimed nerds (John Harbarenko and David Redekop) Nerds On Site expanded rapidly in the London, ON market.
Nerds On Site, version 2.0
Nerds On Site began expanding internationally in 2001 and today has operations in Canada, USA, UK, Australia, South Africa, Bolivia, Brazil and Mexico serving more than 100,000 Clients around the world.
Each and every nerd on the team is powered by the entire team itself. We believe that by using a TEAM-based Approach , we can be more to our clients that we ever could on our own.
To date we have serviced over 100,000 clients and have a global Client satisfaction rating of 96.5%
Our Services and Solutions
We specialize in providing cost effective, leading edge solutions to Small and Medium sized Enterprises (SME's). We are the complete SME IT solution specialists.
Our Competencies include:
Complete IT Department Outsourcing
Network Design and support
Network Security
Custom Software Development
Technology Needs Assessments
Voice Over IP Implementation
Hardware and Software Procurement
Asset Management
SmartHome Automation
Security Cameras
Wireless Networks (big and small!)
Service Pricing
We offer 'Solution Pricing' as opposed to hourly rates, as we find this is preferred by our clients who like to know 'up front' what they will be charged for a particular solution. We work with clients to come up with a schedule of prices based upon specific needs. This schedule is reviewed on a regular basis and amended, if necessary, upon mutual agreement.